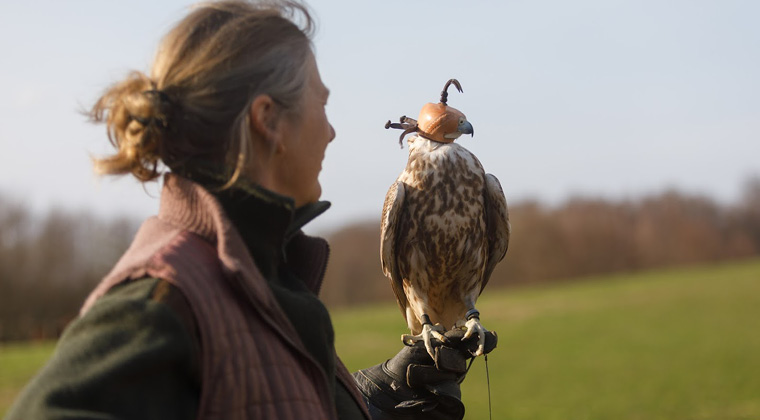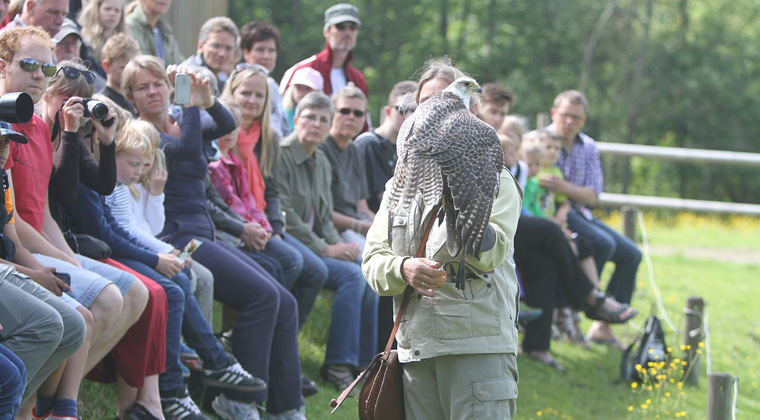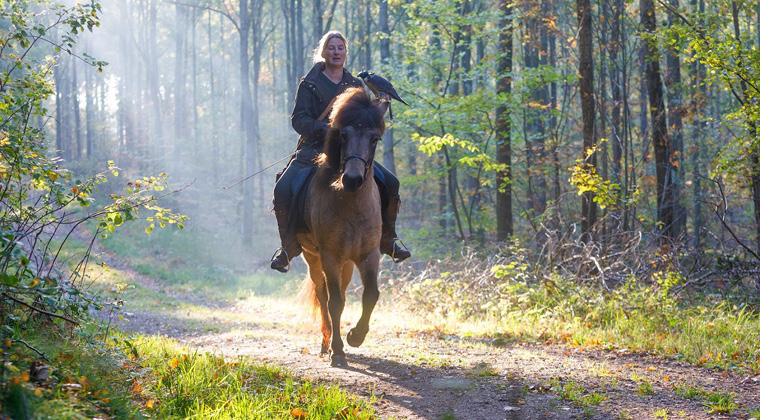 Falkonergården
Falkonergården is closed for the winter - reopens June 1st
At the "Falkonergården" falconers have taken up the old Danish tradition of training hawks for hunting. Visitors can see displays with falcons, hawks and eagles at a very close distance.
Visitors can experience falcons swoop from great heights at a speed of up to 300 kilometres an hour to grab the lure. Also the Ferruginous hawk and the Stepp eagle are trained just above the heads of the visitors, so they can feel the strength of these birds. The length of the program is approx. 1 hour.
Among other things, information is given about the historical pictures from Middleage and the Renaissance which can be seen in the gallery. Since the Viking Age birds of prey have been used for hunting, and falcons and hawks were the favoured hunting companions of Viking chieftains and kings until 1810 where the royal mews in Copenhagen were closed.
The show is conducted in danish but you will be handed over an english introduction to the show and description of the different birds of prey and information about the pictures on the walls.
The program starts punctually at the stated time with a short Danish lecture of the history of falconry.
After the show is it possible to buy souvenirs, litterature and pictures and not least ask questions.
Visit the website for opening hours and more details.
Opening Hours
Location
Davidsvænge 11
3480 Fredensborg